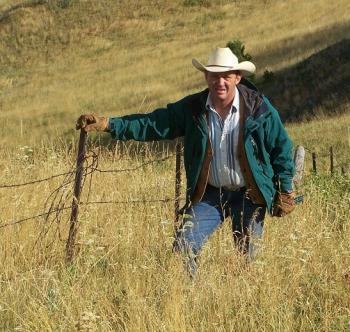 Title: Professor of Range Science and Director CDRRC
Major Field of Interest: Use of technologies to monitor animal welfare; precision livestock management
Email: dwbailey@nmsu.edu
Office Phone: 575-646-2554
Office Location: Knox Hall 329
Education:
B.S., Animal Science, Colorado State University, 1980
M.S., Animal Science, Colorado State University, 1985
Ph.D., Range Science, Colorado State University, 1988
Courses Taught:
RGSC 452 Vegetation Measurements for Rangeland Assessment
RGSC 458 Livestock Behavior, Welfare and Handling
s RGSC 460 Advanced Rangeland Management
RGSC 509 Approaches to Rangeland Research
RGSC 515 Range Graduate Seminar
Research:
The focus of my research has revolved around livestock grazing distribution and rangeland livestock management. From 5 years working as a consultant, I found that undesirable grazing distribution was and continues to be the cause of many of the livestock grazing related issues on public and private lands in the western United States and around the world. Livestock grazing is often considered unsustainable because animals overgraze in some areas while other areas receive little use. Much of my research program is based on novel approaches to evaluate and refine rangeland and livestock management. Our research has shown that strategic supplement placement and low-stress herding are effective tools to focus cattle grazing, even in areas that they normally avoid. Ongoing research shows that genetic selection may be a powerful tool to resolve grazing distribution concerns. Recently, we have added a new topic to our research. With GPS tracking and sensor technologies, we can monitor livestock behavior remotely and identify when there are changes in their normal behavior on extensive rangelands. We are conducting research to develop algorithms and techniques to detect animal diseases and other welfare concerns using GPS tracking, accelerometers and other sensors. Someday our research combined with developing technologies may help identify animals that are becoming ill or facing other welfare concerns during periods when they cannot be observed visually, which may help ranchers treat livestock sooner, improve productivity and lower labor costs.