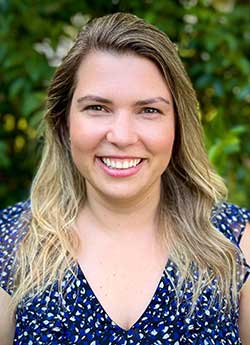 Title: Assistant Professor of Meat Science  
Major Field of Interest: Meat Science and Food Safety
Email: fgiotto@nmsu.edu 
Office Phone: 575-646-2492 
Office Location: Knox Hall 220 
Education: 
D.V.M. Centro-Oeste State University, Brazil, 2012 
M.S. Maringa State University, Brazil, 2015
Ph.D. Londrina State University, Brazil, 2019 
Ph.D. University of Nevada, Reno, USA, 2022 
Courses Taught: 
ANSC 2310 - Introduction to Meat Science
ANSC 363 – Meat Technology
FSTE 325 - Food analysis 
FSTE 425 - Sensory Evaluation of Foods and Product Development 
Research Interest: 
Ruminant nutrition and meat quality attributes focusing on carcass composition, and post-mortem processing technologies. 
Meat safety with focus on E. coli and Salmonella contaminated beef. 
Identification of molecular biomarkers to predict beef quality attributes. 
Nutritional value of beef and human implications with focus on transcriptomics.